hungarian wine regions
Hungary was one of the pre-eminent wine producing areas of Europe, until the majority of its vines were wiped out by a fungus in the 1800's.
Since then, Hungarian wine production has been steadily increasing, and it is now the seventh largest producer of wines in Europe.
There are 22 Protected Designation of Origin (PDO) wine regions in Hungary, as well as at least 14 grape varieties which are unique to the Hungarian countryside.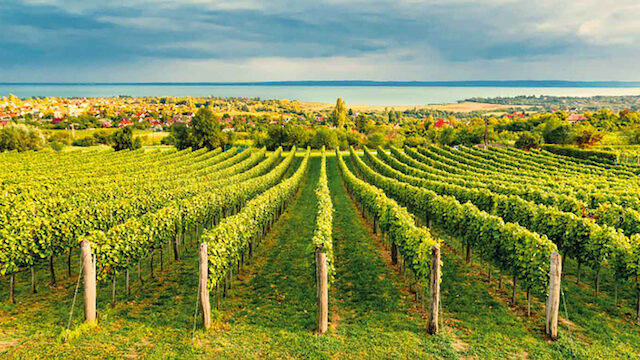 Balatonfüred wine region
Had enough of the city? Head for the Balaton, Europe's largest inland lake, where the sun shines for more than 2000 hours a year. That's good for you, and for the grapes too.
The notes of the terroir on these 2143 hectares come from crystal slate, silica-rich red-rimmed sandstone, chalk and white dolomite.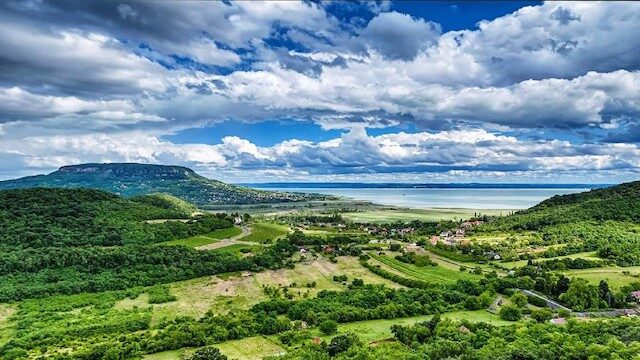 Badacsony wine region
You are in the wild country of volcanic craters. 1794 hectares of basalt, clay, sand and loess, so you can already imagine what is waiting when you open a bottle of wine from Badacsony.
You are swamped with minerals and pleasant saltiness, here where deep golden white wine is king. As you delight in the basalt syringas, enjoy a glass of Szürkebarát, Badacsony's Pinot Gris which got it's name from the monks who toiled the area in the middle-ages.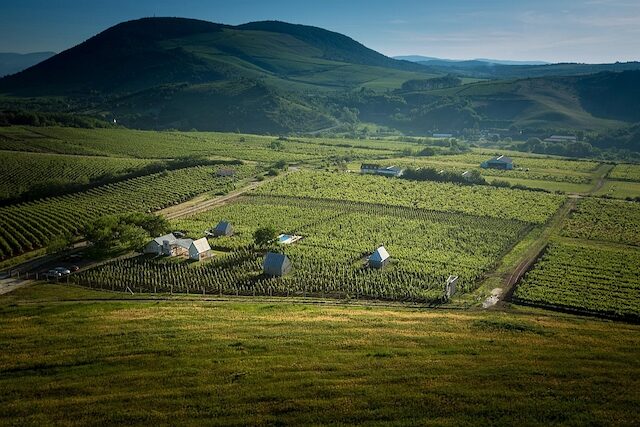 Eger wine region
Eger is Hungary's Burgundy...
If Villány is Bordeaux, then Eger is Hungary's Burgundy. Rich in chalk, with a cooler than average climate. Let's stop right here for a Chardonnay or a Pinot Noir. But there is much more to this almost 6000 hectares.
Királyleányka, Leányka, Olaszrizling and Hárslevelű on the white front, while the blue grapes represent themselves in Kékfrankos, Kadarka, Cabernet and Merlot.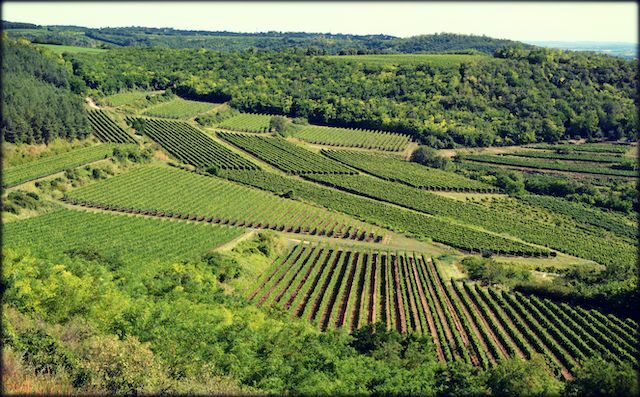 Szekszárd wine region
Spicy, mellow and drinkable
Loess as far as the eye can see, and as deep as the root can reach. This is unarguably the land of robust, fiery reds.
It is worth beginning with a Kékfrankos Rosé. Crisp, refreshing, fruity and charming. For a lighter red, Szekszárdi Kadarka.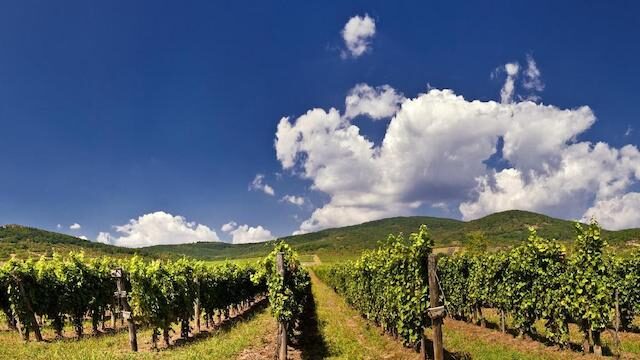 Tokaj wine region
The footsteps of the magical Aszú
First classified as a wine region in 1737, the name Tokaj has been on the lips of kings for centuries. The kings have mostly gone, but Tokaj remains. In fact she is showing some new sides to herself.
In the footsteps of the magical Aszú, Szamorodni, Fordítás, and Máslás some substantial dry whites are knocking on the gate. Justifiably so!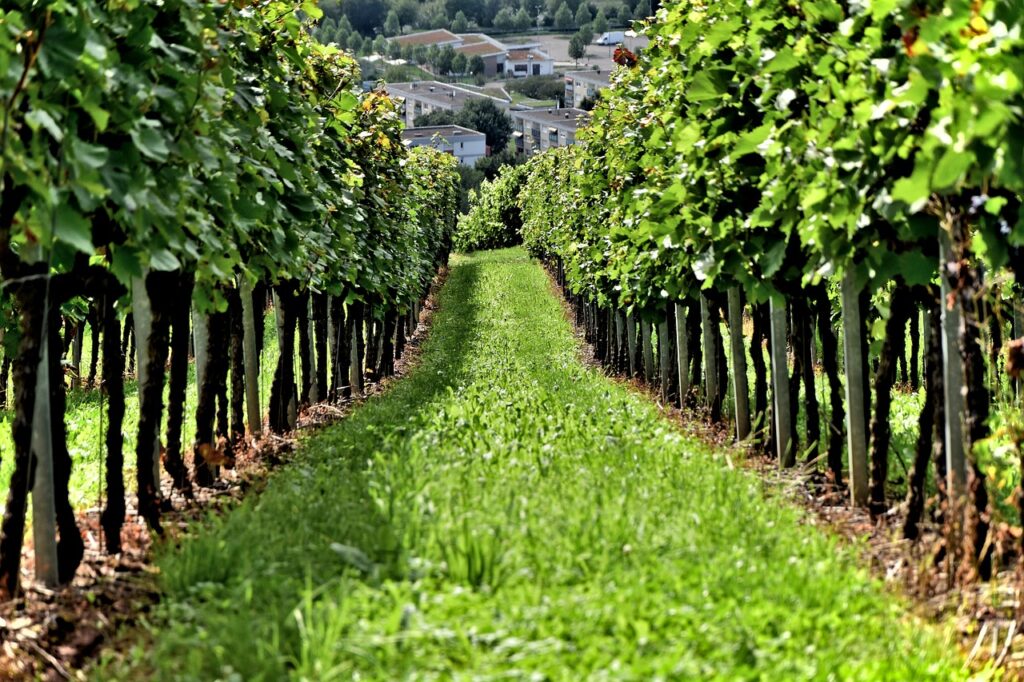 Mór wine region
Neutral, mild bouquet and fiery, a real gentleman Burgundia Chardonnay, Mosel Rizling, Rioja Tempranillo, Piemont Nebbiolo, Mór Ezerjó.
Neutral, mild bouquet and fiery, a real gentleman. You have never tasted rounded acids like this, so make sure you do.
750 hectares of loess, brown woodland soil, dolomite, clay and chalk.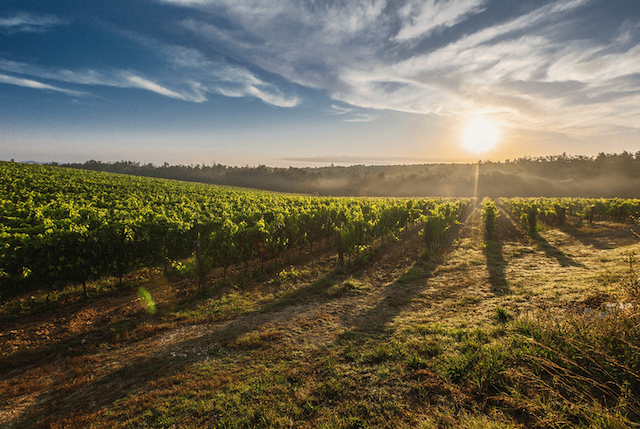 Kunság wine region
There is no lack of reds of depth and body around here.
2100 hectares wrapped in the arms of the Mecsek hills, with it's own sub-mediterranean climate and ground of loess, chalk and clay.
Begin with a warming white of high alchohol content, like an Olaszrizling or Chardonnay. Take a moment before bringing out the big guns with a little Portugieser or Kadarka, and then here we go!